Linton Watercourse and Stormwater Network Realignment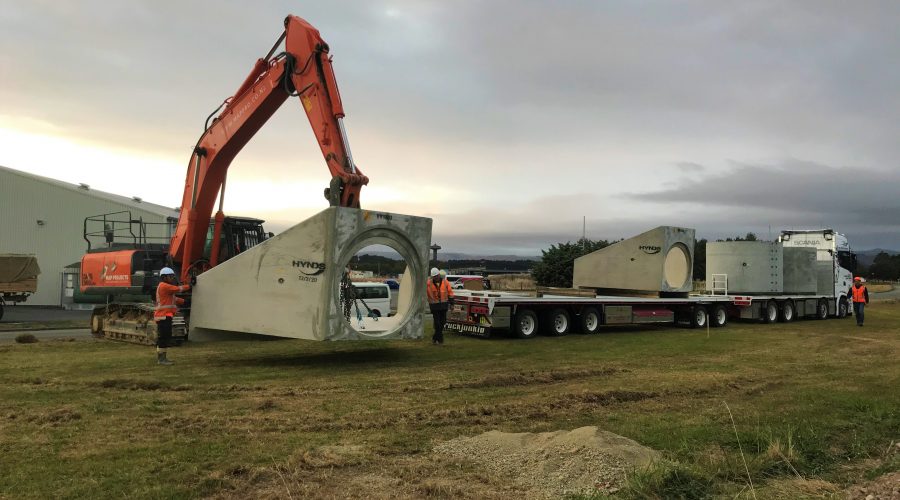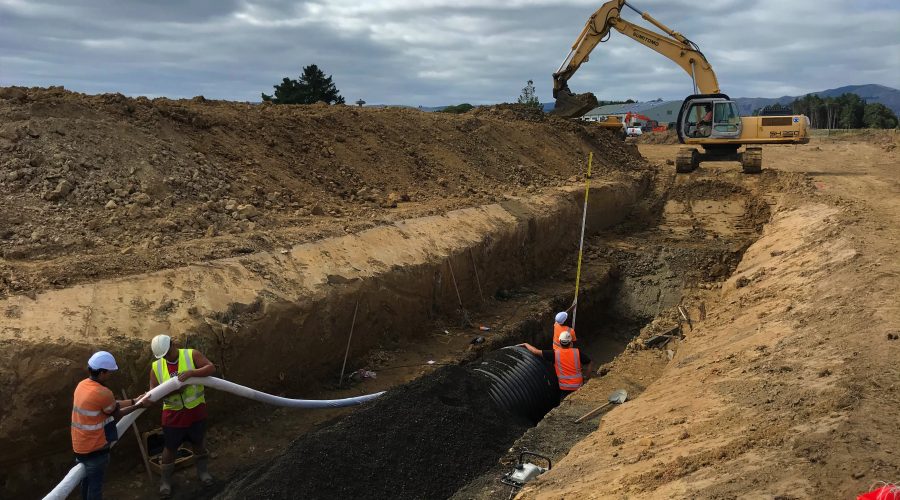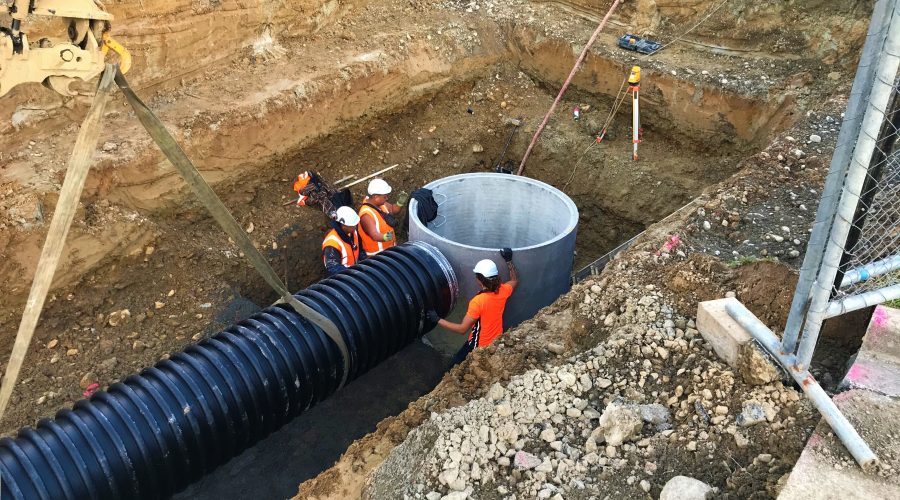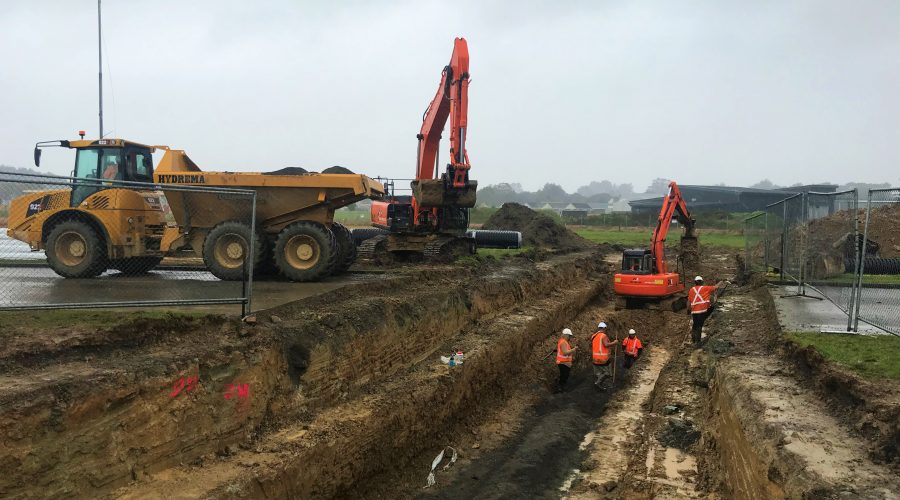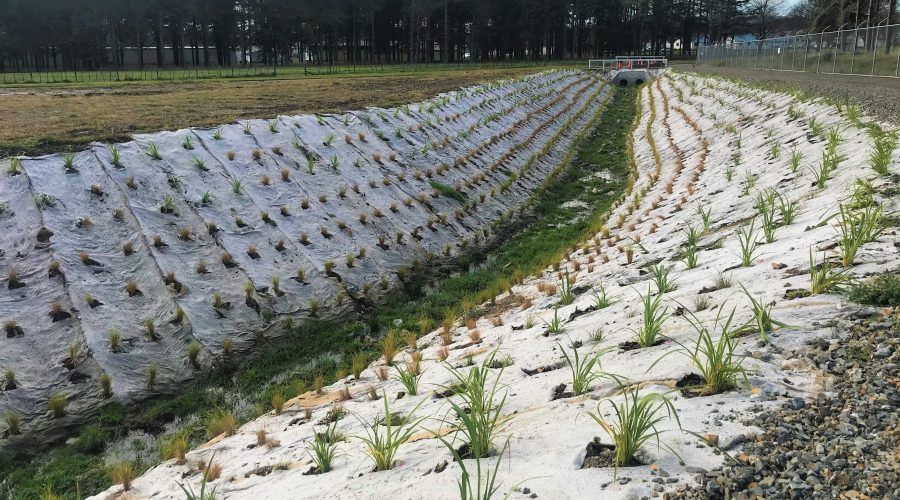 In 2021 MAP Projects completed a swale diversion project for Linton Military Camp. The diversion was required to enable future vertical construction within the camp. Key to the project was the excavation and shaping of 400 metres of swale nearing five metres deep. Associated works saw the excavation and shaping of a 20,000 m3 attenuation basin, installation of stormwater piping and culverts, and backfilling the old swale to meet specific compaction requirements.
MAP were able to suggest and develop disposal options that kept the excavated spoil on site for potential future use to NZDF as a training facility, and ultimately saved the client in disposal costs. Other areas where MAP were able to add value were in the suggested use of an alternative to concrete pipe, the re-use of topsoil, and the initial level design of a variation to the stormwater network.
Following lockdown, MAP worked through some very challenging winter conditions, while ensuring ongoing compliance with winter consent conditions. Other challenges saw unanticipated localised heaving of the backfilled old swale. Here, MAP were able to work with the design team to develop a remedy, and surge an experienced crew to implement it.
A key environmental component of the works was the relocation of native fish within the waterway. Senior MAP crew had previously worked with local iwi representatives and this relationship streamlined the fish relocation process. MAP were also able to assign a Project Manager familiar with NZDF procedures and personnel which assisted in solving site issues expeditiously and with minimal fuss
Back