Rangipo Dam Intake Repairs & Flow on Projects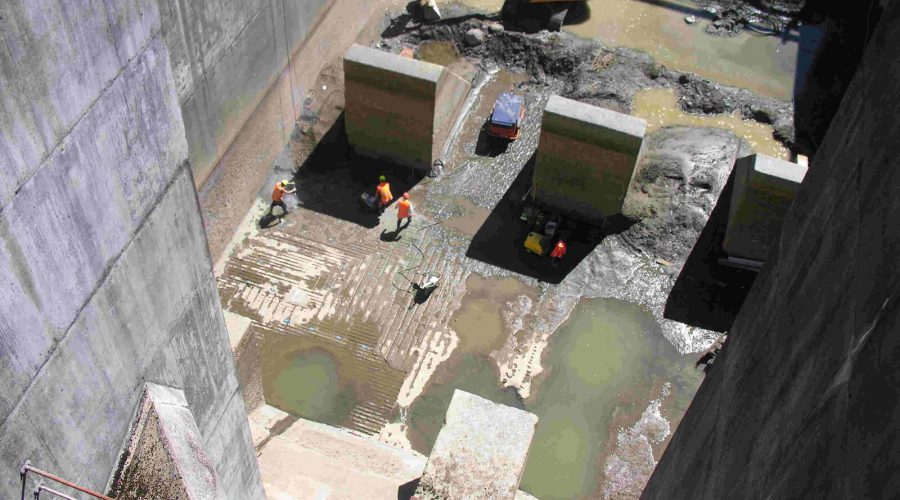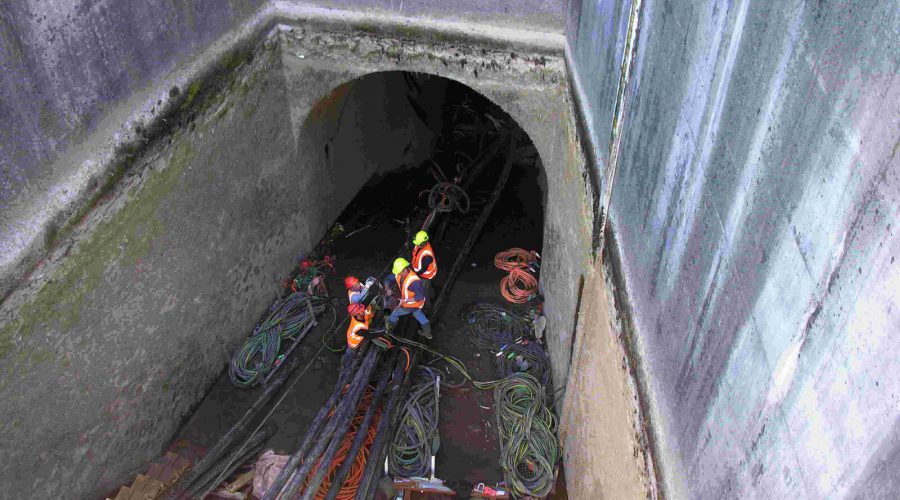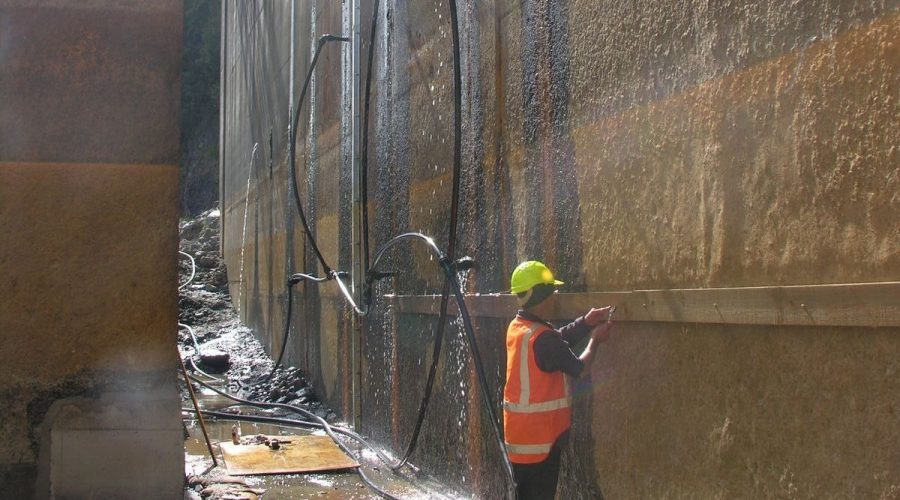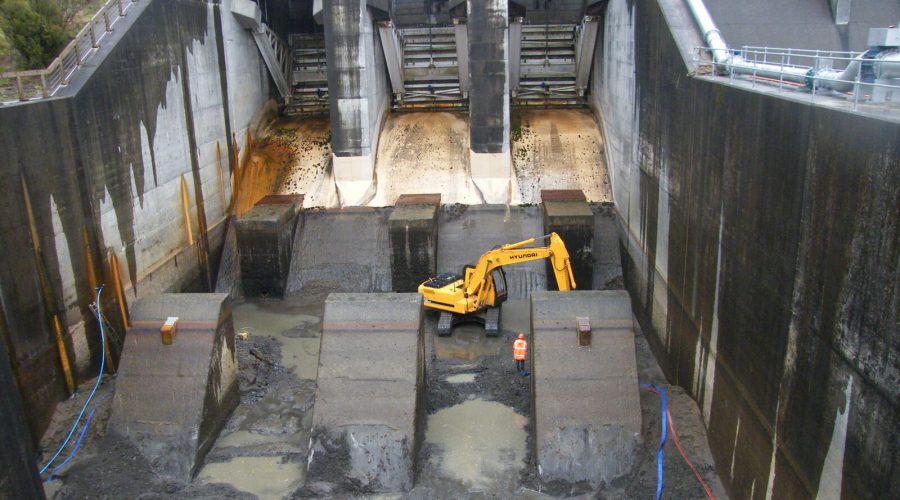 This project for Genesis in 2010 involved dewatering the spillway basin and diverting river flows around the work area. The basin was then cleaned and damaged reinforcing steel removed. Starter bars were drilled and epoxied and mesh placed prior to a 300mm thick protective concrete slab being poured. The main pour of 196m3 was completed in one day and the project was completed early despite the additional of a specialist repair to the spillway which added three weeks to the construction period. The works also included the repairs to scour holes at the base of the spillway (conventional concrete) and the spillway itself using a specialist Fondag repair concrete.
Waihianoa Intake 4 involved the diversion of stream flows and lining of the stream with 25m of PE/Concrete and 30m of PE/Lining rock to optimise water recovery for the Tongariro power scheme. Bema's(now MAP) tender solution to divert the stream flow in pipes was significantly cheaper than our competitors and allowed all water to be captured during the project.
Mangiao Tunnel Repair Project entailed us directly resourcing and delivering the repairs around the tunnel gate and at top of vortex chamber. This work involved constructing a bulkhead in the tunnel and bypass pumping significant tunnel flows. Secondary bulkheads were then constructed at the tunnel repair sites to deal with seepage whilst the repairs were undertaken. These works required close coordination with Genesis to minimise tunnel shut and water loss.
Back