Waikato River Works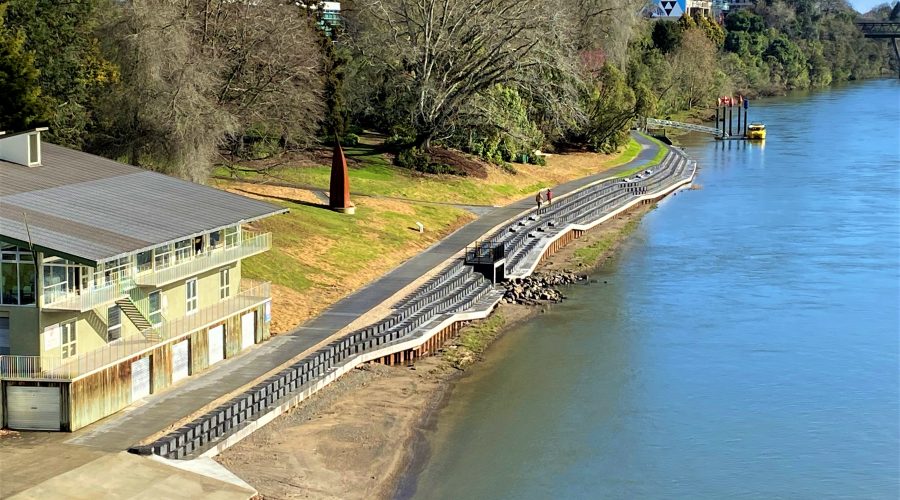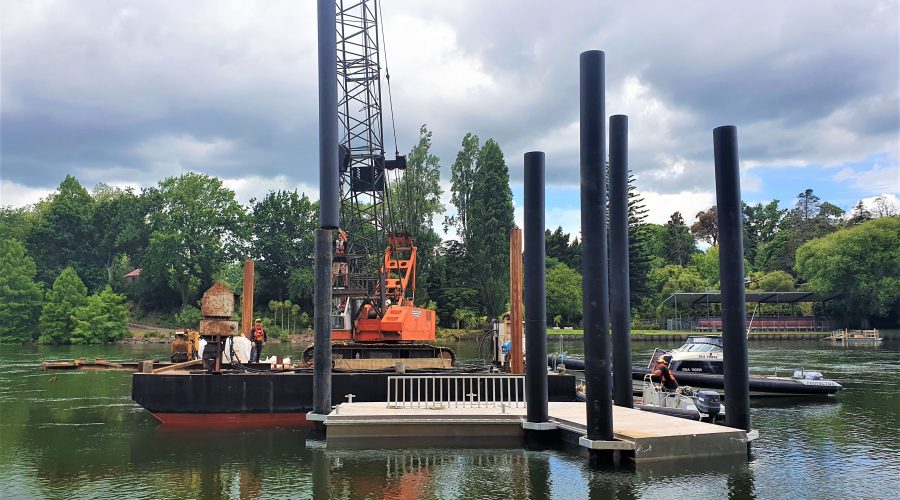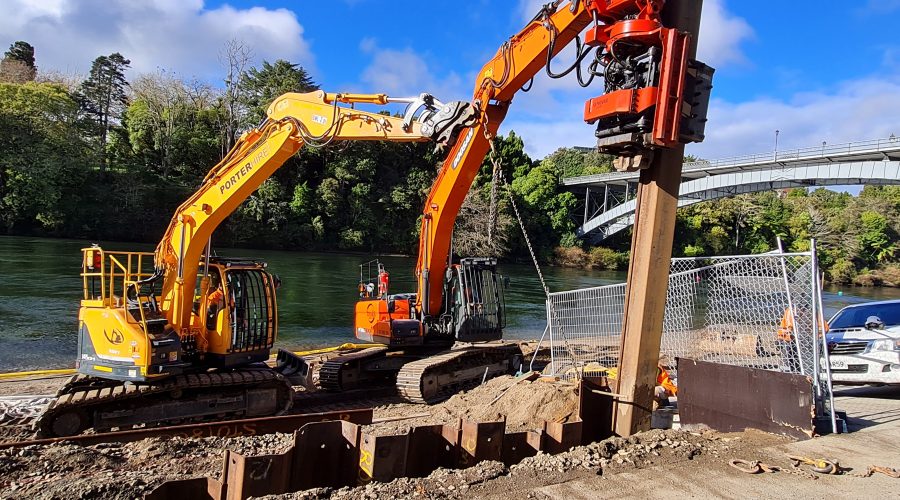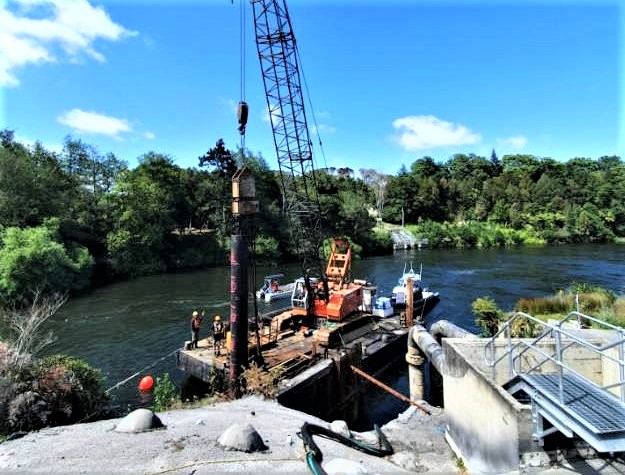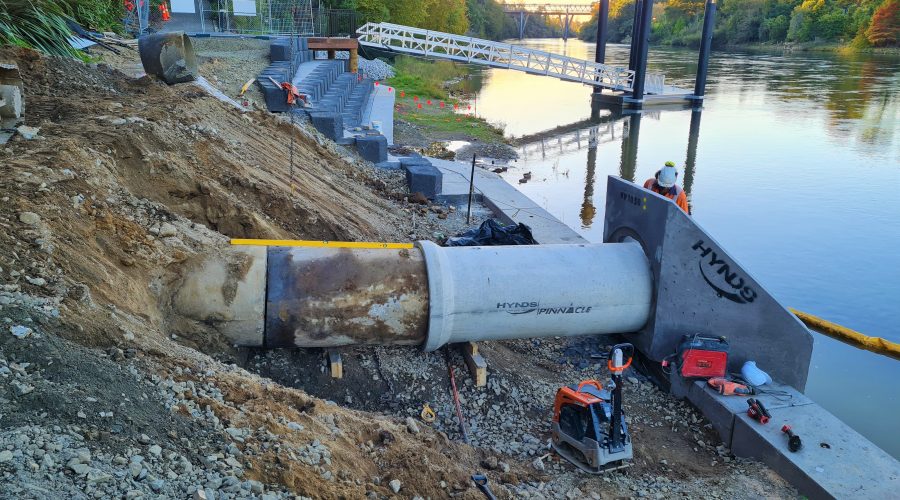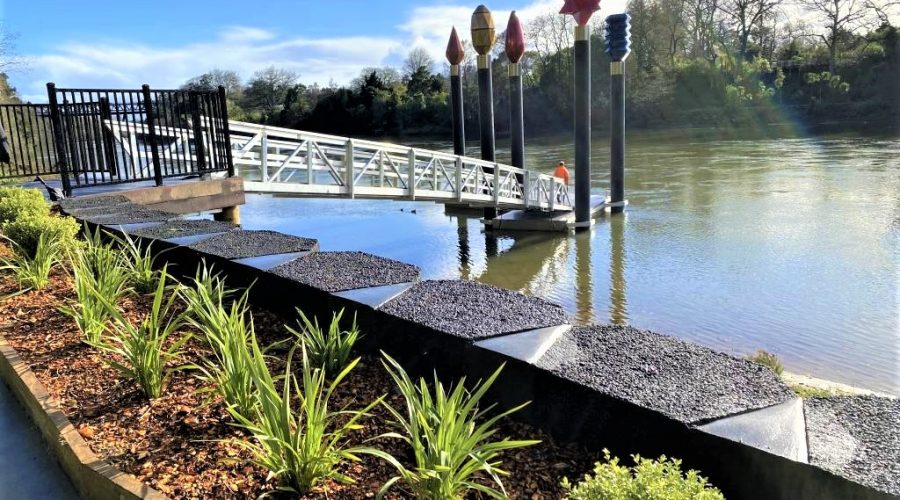 MAP Projects was engaged by Hamilton City Council to complete 3 portions of work on the Waikato River in November 2020
Portion one consisted of the manufacture and install of a steel log deflector to protect Hamilton East bulk water main from river debris. 2x 17m piles were driven from a floating crane into the riverbed to secure the structure. The deflector also served as a new collection point for the irrigation pumps delivering water into the adjacent Hamilton gardens.
Portion two began with the removal of the old decaying timber jetty which was then replaced with a modern illuminated aluminium access gangway and floating pontoon. Piles were also driven from a floating crane to provide stability for the structure and a secure mooring point for river vessels.
Portion three was the largest portion of works, comprising of the removal of around 200m3 of the existing failing revetment shotcrete and 2000m3 of excavated material. The original design was altered to include the use of 507 9m sheet piles to form the backbone of the revetment and to also shore up the crumbling riverbank during the excavation phase. Specialist side grip piling equipment was used to drive the piles due to the small amount of flat ground available. The project required over 1100 concrete blocks be placed along a 300m section of the riverbank. The team managed extremely well despite numerous inundations from the river rising over the sheet pile.
In July 2021 another completed quality project was delivered to a very happy client.
Back