Western Borefields Civil Work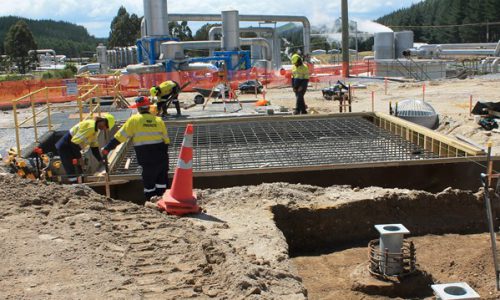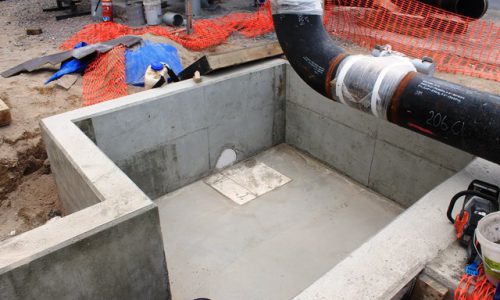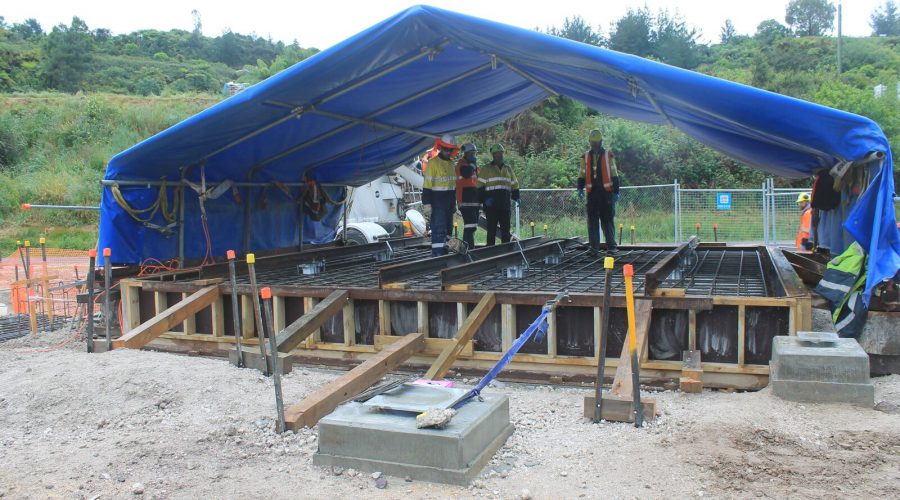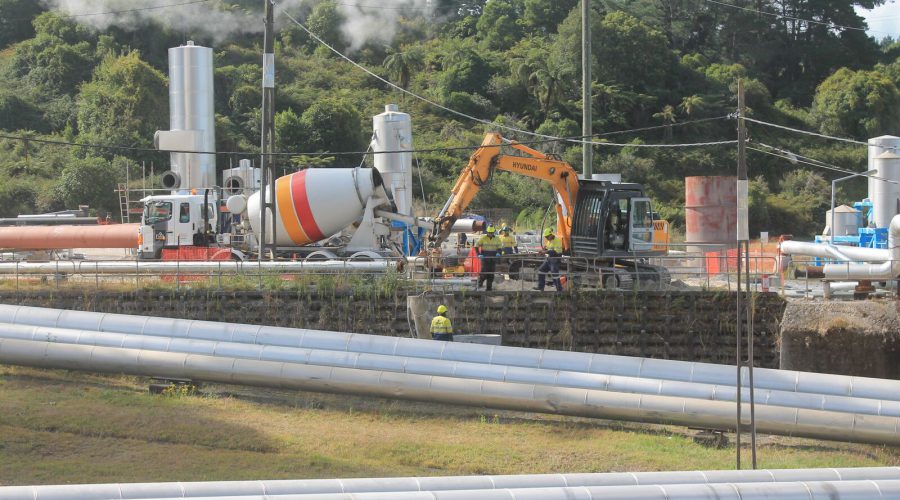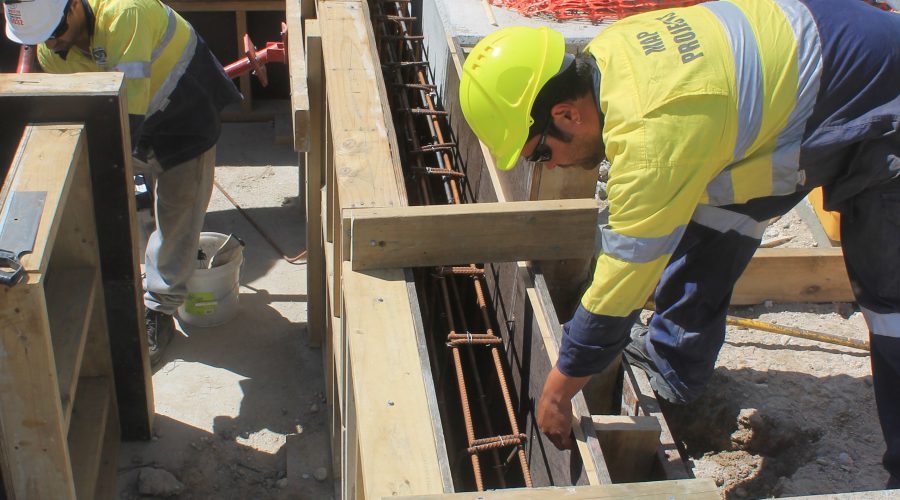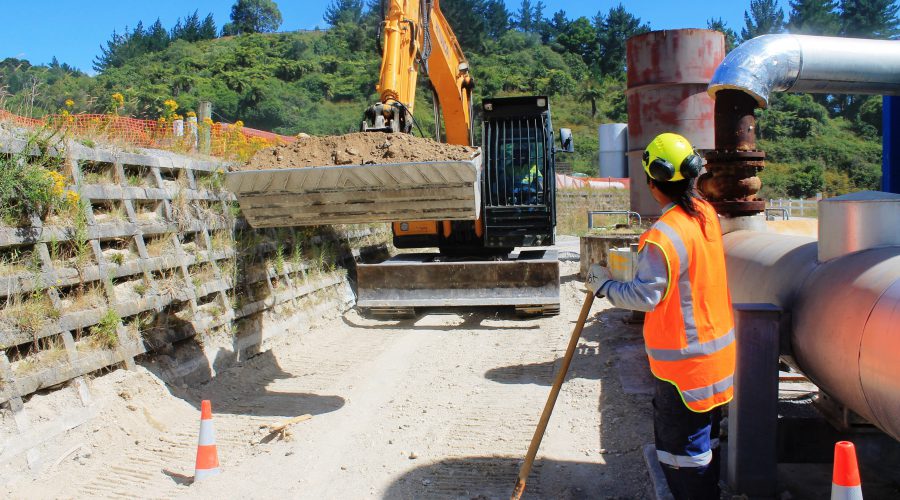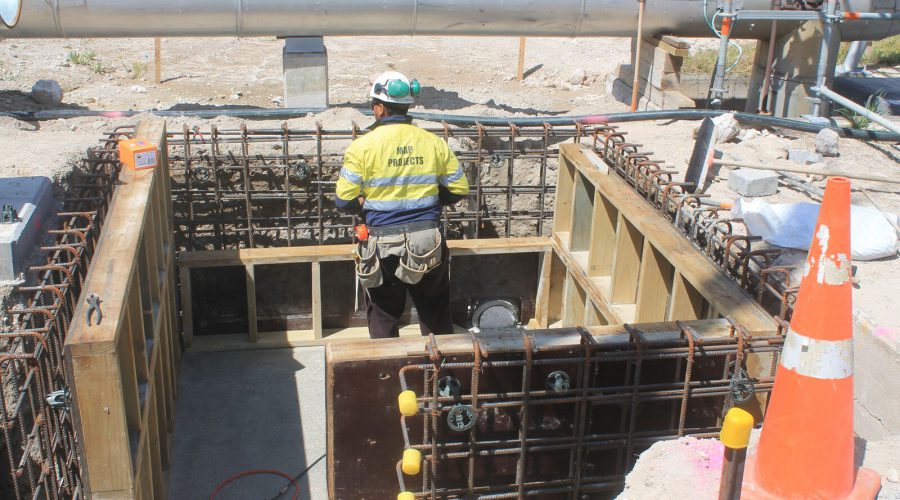 The 2014 Western Borefields Project involved the installation of all civil works as construction partner to PFS Engineering. The project involved the connection of two new wells into the Wairakei Steam generation network. This added some 10MW of generation capacity to the scheme. Our work here included:
Stormwater and steam line drainage and involved some 18 number manhole chambers and over 400m of 225 to 375mm concrete pipes. All manholes were haunched and pipe grades were typically 1 in 100 with a number of confined space break ins to existing drainage works planned and executed safely There were two large culverts placed, 1350mm and 750mm to allow steam pipes to pass under new roads.
The project involved some 360m3 of concrete pad foundations poured over a four month period. There were some 25 pad foundations ranging in size up to 42m3 and all containing holddown bolts and inserts which were placed to 3mm tolerances. All inserts and bolts were installed to correct location. MAP poured a number of foundations under live steam lines without incident the works also involved the construction of four large drainage chambers 2.7m square and up to 1.8m deep with concrete stairs.
This was MAPs first major piling project and it involved some 120 Bored reinforced concrete piles. The piles varied from 600 to 1050mm diameter and in depth from 3 to 6 metres. MAP Completed these piles with Augers fitted to excavators and with care these provided good vertical piles and a consistent hole. There were a number of old steam field obstructions encountered which required solutions. Contact Energy were very pleased that MAP provided proactive solutions like a chopper to punch through grouted layers and concrete obstructions and a strop lasso to pull out old grout tubes.
Back